I don't really have much to write about at the moment, But I'm being nagged to put something new here, So I'm doing as I'm told.
It's been 7 days since I started at MK Metro, I am still with an In-Service Trainer until Thursday, and then I'm hoping to still get my 4 day weekend off 😀
It all seems to be going okay, Hoping to find out which depot I'm gonna be based at tomorrow, and I only have one more route to learn, the 26E.
On Sunday just gone I went to the London Transport Museum's Depot at Acton Town as they were having an open weekend.
While I was there I spotted this…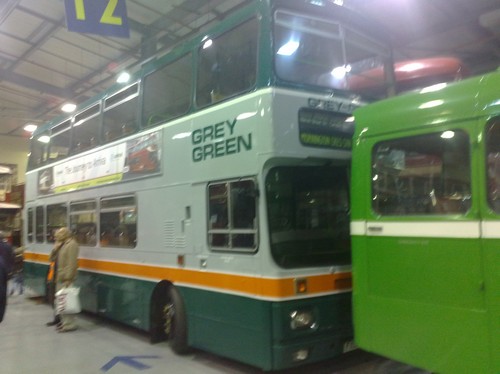 Here we have a Museum piece, Donated by Arriva London, While up here in Milton Keynes, Metro have two of these in service! LOL
Aylesbury have got two of there 13 new vehicles, One has been out on the roads of Princes Risborough to see if it will fit on the 300's