It's been a while hasn't it! Decided to start doing some updates to the blog. How well it will go in the world or Facebook, Twitter and TikTok is anyones guess. (The blog was a started in March 2004, long before some of these social media sites existed). Anyway, let's see how we go!
Saturday I decided to venture to Dunstable for a couple of hours to get out the house, the visit started with being approached in the Sainsbury's car park by a guy who was 'on a delivery and had an extra TV', and did I want one. I declined.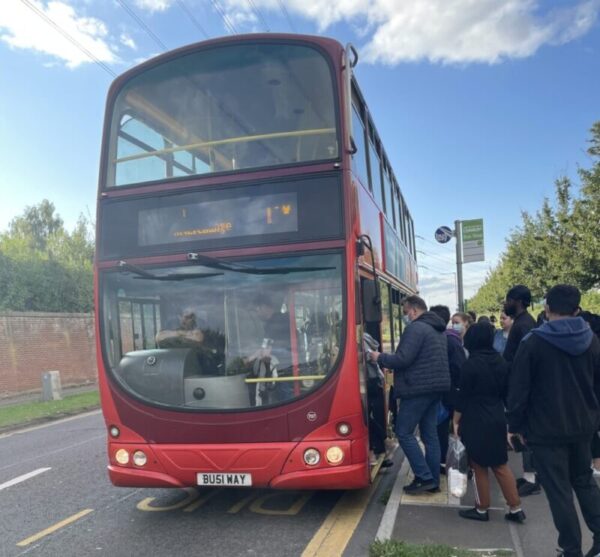 After that excitement I took a spin on the Grant Palmer C and CX routes with my friend Lee at the wheel. I didn't time my visit that well as we ended up being at Luton Town FC ground at the end of the match so had a full bus towards Dunstable. The busway stop there really need to be either made longer or have some kind of police control as the platform was completely full of people waiting. If it was long it would also mean more buses could stop at the same time rather than having to queue behind.