Not alot has been happening since the snow, and as I'm on lates don't really get to do much outside of work.
Looks like they have finally started installing the Real Time Bus info at stops. For some reason the first one to have it installed is at a rather random stop hardly used by anyone..
Not long to go now til they know every little thing the driver's doing! Talking about doing things, I gotta sort out some buy to let insurance, so I'll have to cut this post short with some images!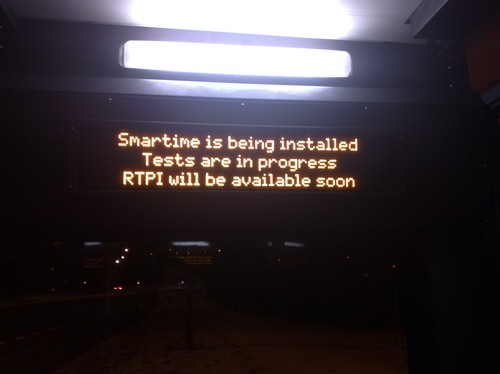 We had quite a bit more snow on Monday evening, which was supposed to fall as rain, But we stayed out on the road this time, Although it was rather difficult to stay on the tarmac! lol